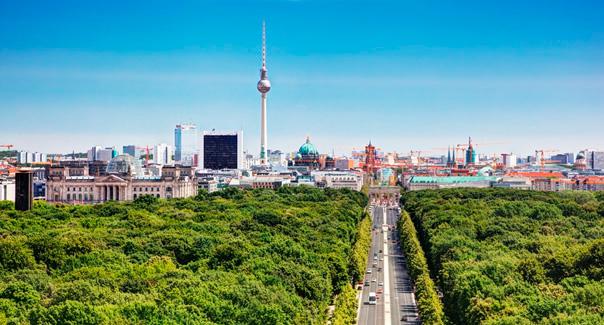 It is not easy to summarize Berlin in a few sentences – this city is too diverse, colorful, and full of contrasts. Berlin is the capital city, the political heart of Europe's largest economy, a center for European politics and diplomacy.

Berlin is also a center for art and culture - with world-renowned museums, top-class orchestras, countless galleries, historical and outstanding contemporary architecture. Berlin is a city of science and education – more than 30 universities, colleges, and art colleges as well as numerous non-university research institutes make Berlin the most research-oriented city in Germany.

Berlin is iconic to both history and the future: The city stands for cultural and social prosperity and is also a symbol for past, dark years. It is a symbol for decades of division, reconciliation, and growing together.
Berlin is simply worth living in!

Metropolis in the heart of Europe